— News —
Indian couple executed for having an affair.
Hollister rally resumes with three shootings.
AMA backs East Coast Enduro Association.
Craig Vetter Fuel Economy Challenge.
Iconic designer Sergio Robbiano dies in motorcycle accident in Italy.
— Warren's news —
New HD Trike spotted… The Freewheeler: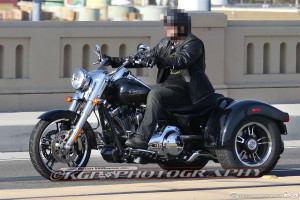 If you ride more than anyone else Victory might pay for your bike.
Harley GPS…. Not right in the head!
Don't worry about the dingos.
Things you didn't do before owning a motorcycle….
2015 Harley-Davidson Road Glide Spy Shots: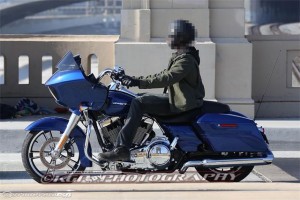 Government to Pay $5.4M to Recording Artist in Career-Ending Motorcycle Crash.
Victory might buy your bike for you.
Motorcycle Racing:
Motocross from Redbud.
World Superbike from Portimao.
Picks for WSBK & AMA at Laguna Seca.
Moto2/MotoGP picks for the Sachsenring, Germany.
.
Podcast: Play in new window | Download
Considering a Tesla? Save over $1000 and help The DawgHouse by using our referral link:
Get a Tesla – Save some cash!