Ken's News:
Lane-splitting: perhaps not as dangerous as we first thought?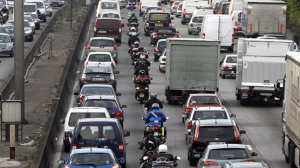 Mercedes Benz (Daimler) pulls the trigger on MV Agusta.
Warren's News:
Stolen 1954 Harley Hydra-Glide Returned After 42 years
He and Dong buy bodies!
Racing News:
Interview with Chris Ulrich.
World Superbike Championship decided in Qatar.
MotoGP & Moto2 picks for Valencia.
Podcast: Play in new window | Download (Duration: 2:00:10 — 83.1MB)
Subscribe: RSS
Considering a Tesla? Save over $1000 and help The DawgHouse by using our referral link:
Get a Tesla – Save some cash!